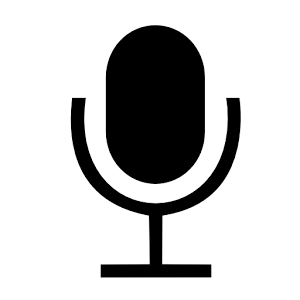 EDUtalk
Audio publishing by educators, using mobile devices
Listen
18 hours ago

Download Janet Goodall on Edutalk Dr Janet Goodall, University of Bath, gives annual lecture of the Scottish Parent Teacher Council. PowerPoint to follow …

2 days ago

Download (right click) Georgina Grace – Google Expeditions Google Expeditions Check the #googleexpeditions hashtag on Twitter and tweets by Google For Education (@GoogleForEdu) on Twitter Goo...

3 days ago

Download Dominic Coughlin on Edutalk Dominic Coughlin, Kings College London, on 'The development of the Teachers' Standards in England and Professional Standards for Teachers in Scotlan...

5 days ago

Download Chris Kilkenny on Edutalk STEP Conference 2017: David Cameron introduces Chris Kilkenny – 'A Black Box for the Education System: Lessons from a crash'.

5 days ago

Download Graeme Logan on Edutalk Graeme Logan, Director at Education Scotland, on the Scottish Attainment Challenge.

2 weeks ago

CPDin140 – Kristian Still Kristian (@KristianStill) provides here a very balanced set of insights and observations of both the bright and darker sides of Twitter. What I do need to add though...

3 weeks ago

Download Andy Cunningham on Edutalk Andy Cunningham, Staff Tutor for Health and Wellbeing at Dundee City Council, on 'Getting it Right for pupils of parents with cancer'. Links: London ...

3 weeks ago

Loose Learners Ep 1 On the first Wednesday of March we broadcasted the first episode of our new talk show 'Loose Learners'. John Johnston is a primary school teacher in Scotland and Mariana Funes i...

1 month ago

Download: Kenny Pieper, Reading for Pleasure Kenny Pieper talking about his new book, Reading for Pleasure: A Passport to Everywhere. Reading for Pleasure: A Passport to Everywhere Amazon.co.uk Ken...

1 month ago

Download Stuart Farmer on Edutalk Stuart Farmer, Head of Physics at Robert Gordon's College, on 'Professional Learning – What place for professional bodies, professional learning ...

1 month ago

Radio #EDUTalk 08-03-2017 Sean Dowling – Oor Wullie Bucket Trail Sean Dowling talking about his class project the "Oor Wullie Bucket Trail" Mr Dowling – P1D (@MrSBDowling) o...

1 month ago

Download Cria Sangster on Edutalk Cria Sangster, Teacher of Music, on 'Learning and teaching with technology in the music classroom'. Download Cria's research poster here.

2 months ago

CPDin140 – John Heffernan With a broad range of experiences, educator John Heffernan (@johnmayo on Twitter) currently finds himself transplanted from Ireland, his home, into Virginia, United ...

2 months ago

CPDin140 – John Johnston For once John Johnston (@johnjohnston on Twitter) finds himself on the other side of the mixing desk, having kindly volunteered to contribute his experiences to the p...

2 months ago

CPDin140 – Chris Bailey Chris Bailey (@mrchrisjbailey on Twitter) sits only a couple of metres from me here at Sheffield Hallam. Although no longer teaching in the primary sector, Chris (a lo...

2 months ago

Download Angela Gardner on Edutalk Angela Gardner, producer of Informed Scotland, on 'Learning & skills across the landscape – the hottest topics in 2016 and what's on the horizon for 2017̸...

2 months ago

CPDin140 – Sarah Thomas Sara Thomas (@sarahdateechur on Twitter) was kind enough to hook up from the United States and talk about how Twitter helped her personal development and the role it p...

2 months ago

Malcolm Wilson, ICT Curriculum Development Officer for Falkirk Council Children's Services. Supporting schools in using digital technology in learning and teaching. Malcolm Wilson, ICT Curric...

2 months ago

CPDin140 – Joe Dale Joe Dale (@joedale on Twitter) discusses dropping in and out of Twitter, the life and history of the #mfltwitterati community and the trust it engenders between participan...

3 months ago

CPDin140 – Stacey Ramm Stacey Ramm (@tiffybum on Twitter) outlines some of the benefits Twitter provides for her, including how it helped her in getting a job. We also hear how she partitions...