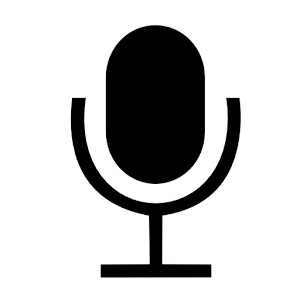 1 week ago
Hwy 52 at Cannon Falls update
Motorists on Highway 52 at Cannon Falls will see alternating lane closures and travel over newly replaced bridges in each direction by Saturday, Oct. 14 as the bridge replacement project nears completion, according to the Minnesota Department of Transportation.  Read full press release below: Hwy 52 bridge replacements, CF, 10-13-17
The post Hwy 52 at Cannon Falls update appeared first on KYMN Radio · Northfield, MN · AM 1080 & FM 95.1.
More From '1080 KYMN Radio - Northfield Minnesota'
1 day ago

Take a trip with Dave, Andy and "special correspondent", Hayes Scriven as they go to the Governors Pheasant Opener in Marshall, MN.  Be sure to check out their Facebook page too. Governor's Pheasan...

2 days ago

Jerry Anderson discusses the Northfield School District bond referendum.  He discusses the history of the local schools, issues that may not be getting the attention they should and more. Jerry And...

2 days ago

The Northfield council approved a small utility rate hike.  Mayor Pownell said for low water users, which is about 50% of residents, it will cost an extra 87 cents a month.  The change will begin J...

2 days ago

Today in the ArtZany! Radio studio Paula Granquist welcomes three artists from the South Central Minnesota Studio ARTour: Painter and Sculptor David Allen, Studio 12, David Allen Studio, davidallen...

3 days ago

Teri Knight interviews Northfield Hospital & Clinics' Dr. Jose Fulco who has been honored among leading surgeons in Minnesota Monthly's annual "Top Doctors" feature – the only Northfield doctor...

3 days ago

Mike Mayer is Wayne's guest.  Mike is an attorney and an aspiring author and who now lives in Northfield. Part 1 MikeMayer101617 Part 2 MikeMayer101917 The post Mike Mayer – Parts 1 & 2 appeare...

3 days ago

Rick Estenson and Robert Bierman of the Northfield Rotary Club talk about the Rotary Student International Exchange program.  The Northfield Club currently has 13 students outbound (abroad) and 5 s...

4 days ago

38 year old Demarcus Barker has a checkered history with Rice County law enforcement. In March of 2016 he was charged with 9 felonies in connection to drug dealing and a police chase.  He'd crashed...

4 days ago

Northfield Superintendent Matt Hillmann and Director of Community Services Erin Bailey talk about the school referendum and the proposed re-purposing of the Greenvale Park School campus to an early...

4 days ago

Mayor Pownell and Erica Zweifel discuss the October 17 City Council meeting.  Topics include extension of the NDDC contract for services, utility rates for 2018, a feasibility study on improvement ...

5 days ago

After replacing the tiling in his farm field, Dakota County farmer Dave Legvold wanted to try something different with his buffer zone.  Normally the tile water goes into the nearest tributary or d...