6 months ago
Nicholas Pearson-The Seven Archetypal Stones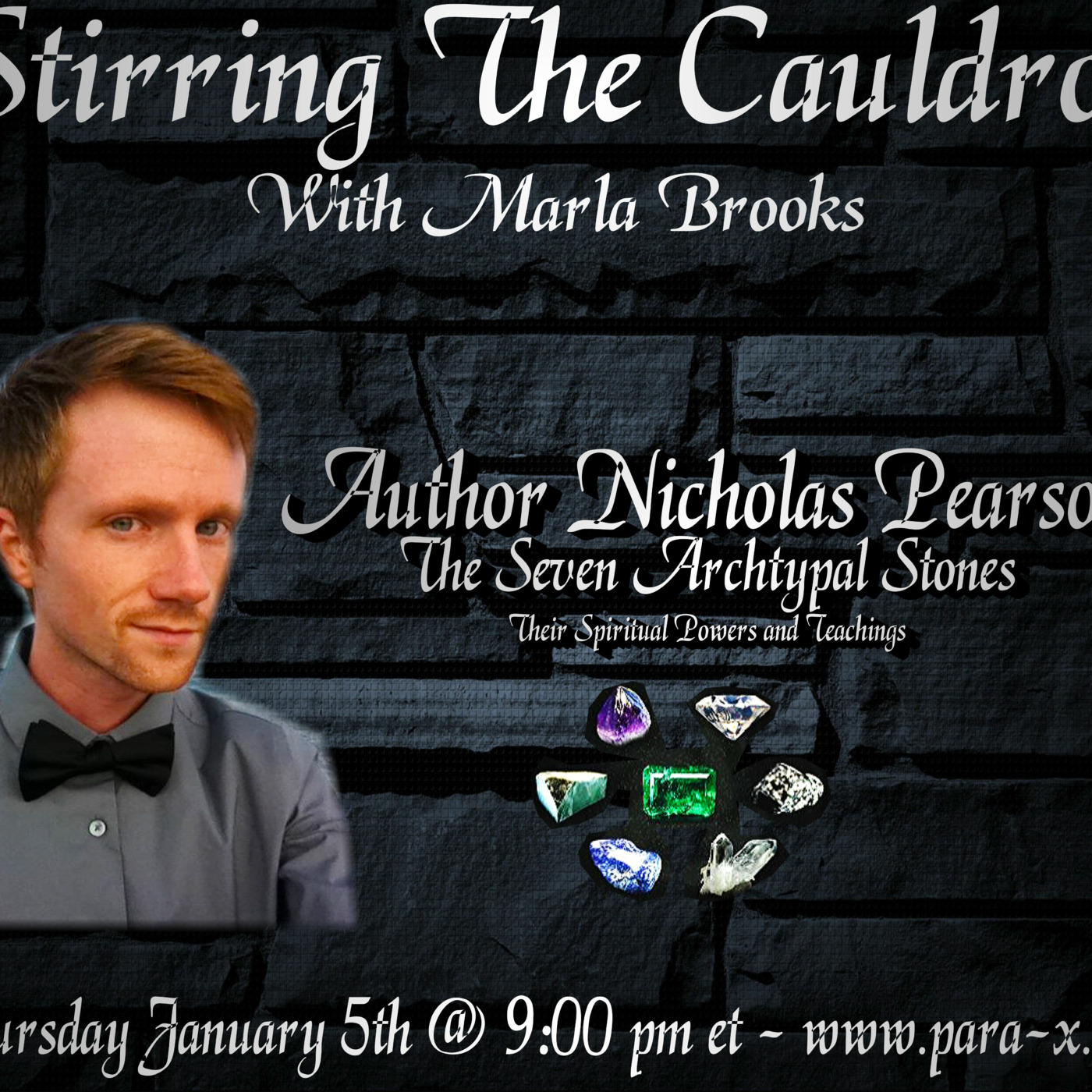 Nicholas has been immersed in all aspects of the mineral kingdom for more than 20 years and says that stones and crystals are our most ancient teachers. Nicholas imparts a great deal of wisdom, so listen in and find out not only what the "magnificent seven" are, but also their spiritual powers and teachings.
More From 'Stirring the Cauldron'
5 days ago

Spring-Heeled Jack was known as England's most famous phantom attacker although he wasn't nearly as violent Jack The Ripper. Spring-Heeled Jack's modus operandi was to shock and frighten people ra...

2 weeks ago

The show topic for this week was Paranormal Credibility, and we couldn't find a more credible source than our guest, Bruce Tango. Bruce has been a paranormal investigator both on his own and as a ...

3 weeks ago

Christine Day is an internationally renowned spiritual teacher, healer and channeler and is often referred to as the Pleiadian Ambassador for the planet. It is her mission to bring teachings, chan...

4 weeks ago

Barry Fitzgerald is no stranger to the supernatural having headed the team and appeared on all 56 episodes of Ghost Hunters International where he explored a quandary of paranormal and supernatur...

1 month ago

Bruce Tango, from TVs Ghost Hunters was my guest this week. We had originally planned to talk about some of the crazy things that has happened to him on paranormal investigations as well as some cr...

1 month ago

Jill Marie Morris was my guest this week talking about her book 207. It's a true personal account of her horrifying journey after moving into an apartment in Upstate New York. It's a story of love,...

2 months ago

Loyd is a respected professional in the paranormal community and a widely published author. His latest book, Psychic Dreaming shows us how to identify telepathy, clairvoyance, precognition, and ...

2 months ago

The key words here are, Don't Summon What You Can't Banish. Negative entities can show up anytime during any sort of divination. Pendulums, spirit boards, talking boxes, divination rods, automatic ...

2 months ago

Neopagan scholar and award winning author of numerous books on witchcraft, Wicca and Neo-paganism, Raven Grimassi has been on a Shamanic Journey this past year. During that time he literally walked...

2 months ago

Josie Varga, is dedicated and passionate about her research into metaphysics and the afterlife. She is the author of several books. Her latest, A Call From Heaven, is the book we're talking about ...

2 months ago

Scott the owner of Dearly Departed Tours and Museum in Hollywood, CA and is also the founder of Findadeath.com. It would be safe to say that in general, death is just a way of life for Scott. There...