6 months ago
Asked #344 - Golden Edition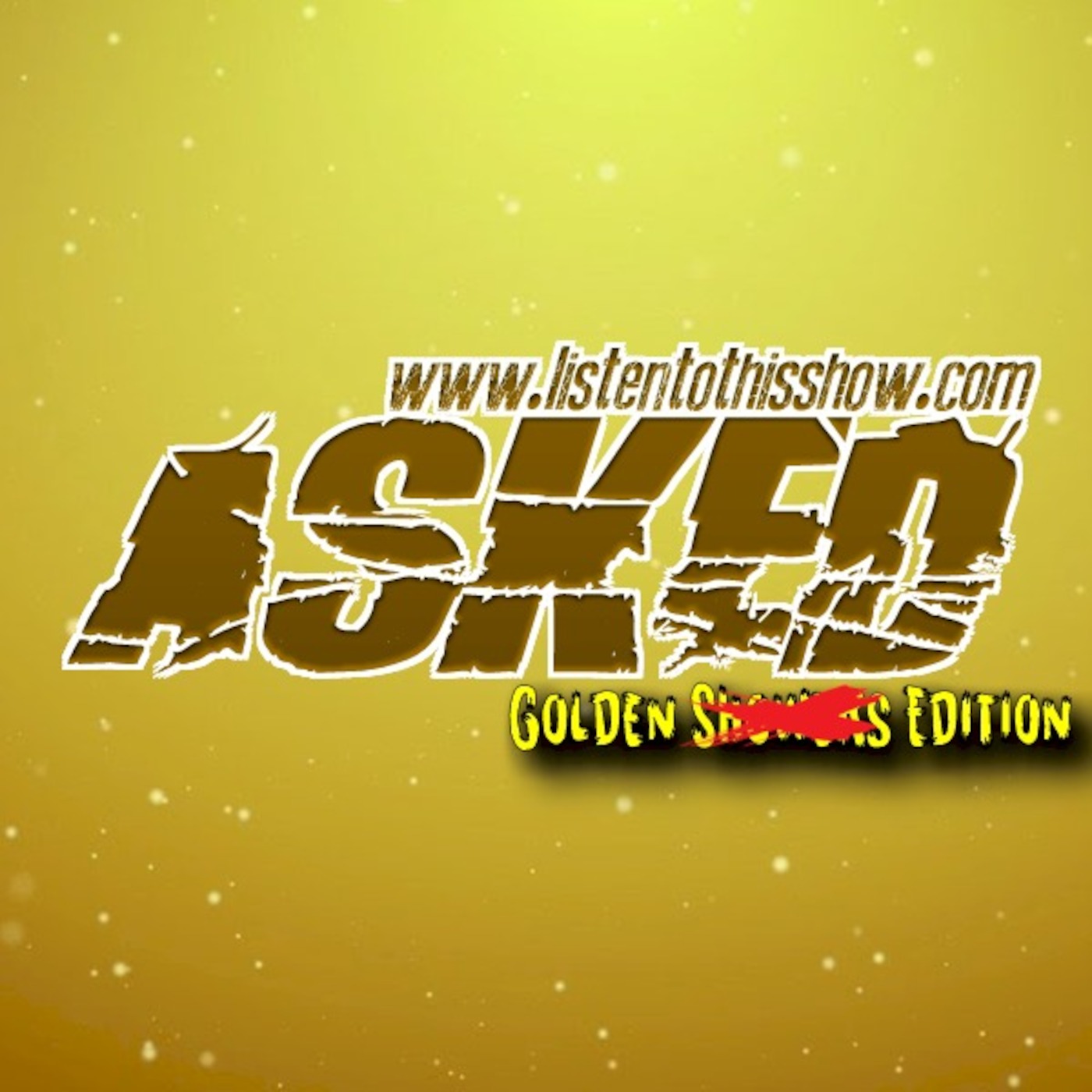 This week on Asked, hopefully nobody is too pissy as EdWood, Riv and the Crust talk about fake news, Buzzfeed's attempt to piss all over the presidency, Nazis, hate-crimes, racism in America, and the Chicago torture squad who live streamed their crime on Facebook! Should celebrities get back to entertaining people and off their soap boxes? Which female wrestler does CrankyRiv have heat with now? Also why did PharmaBro Martin Shkreli get banned from Twitter?
More From 'Asked - Listen To This Show'
3 months ago

Riv is back! Warning, heavy wrestling talk on this episode as Riv discusses his Wrestlemania 33 trip in Orlando. Don't worry, we'll also discuss United Airlines' recent scandal that ended up bein...

4 months ago

It's time to shake things up again, with a new co-host!!! Tune in to find out who! We'll discuss the CIA and Vault 7, whether or not we're feeling the Logan hype at the movies, is Hitler offensiv...

4 months ago

This week on Asked: The RETURN of the Galaxy Note 7!!! It never ends! PewDiePie, Milo, and Internet witch hunts, Statue of Liberty gets "hacked," the ultimate safe space from Donald Trump online ...

4 months ago

This week on Asked: Kim Jong Un has his brother killed, the Grammies go political (of course), Bray Wyatt's going to Wrestlemania, Trouble Trouble Trouble Trouble Trouble in TNA paradise, transgen...

5 months ago

This week on Asked: The Super Bowl, people crying about it, Lena Dunham blaming Donald Trump for her weight loss, the new Netflix show that's sure to annoy every white person ever by calling them ...

5 months ago

It's another glorious week in Donald Trump's America! ... for Riv anyway, the other two hosts of this show still hate him! Supreme Court picks, executive orders, war with CNN, and a few crazy pers...

5 months ago

It's a beautiful day in Donald Trump's America but what happens next? What words will EdWood have for Madonna? Mia Khalifa's about to have a very (HIV) positive experience, At fat people going to...

5 months ago

Crust sits out to ponder the meaning of life after the cause of the Samsung Galaxy Note 7 explosions is revealed meanwhile EdWood and Riv discuss news, current events and craziness. With the Trump...

6 months ago

Milo Yiannopoulos has done it again - find out why his book is triggering snowflakes everywhere! Riv, Wood, and Crust will talk about what they expect in 2017, and who is going to die first - will...

6 months ago

Death has been busy in 2016, claiming Carrie Fisher with less than a week to go! What are our thoughts on celebrity death, and what do we think about the people getting offended by the way others ...