10 months ago
Asked #344 - Golden Edition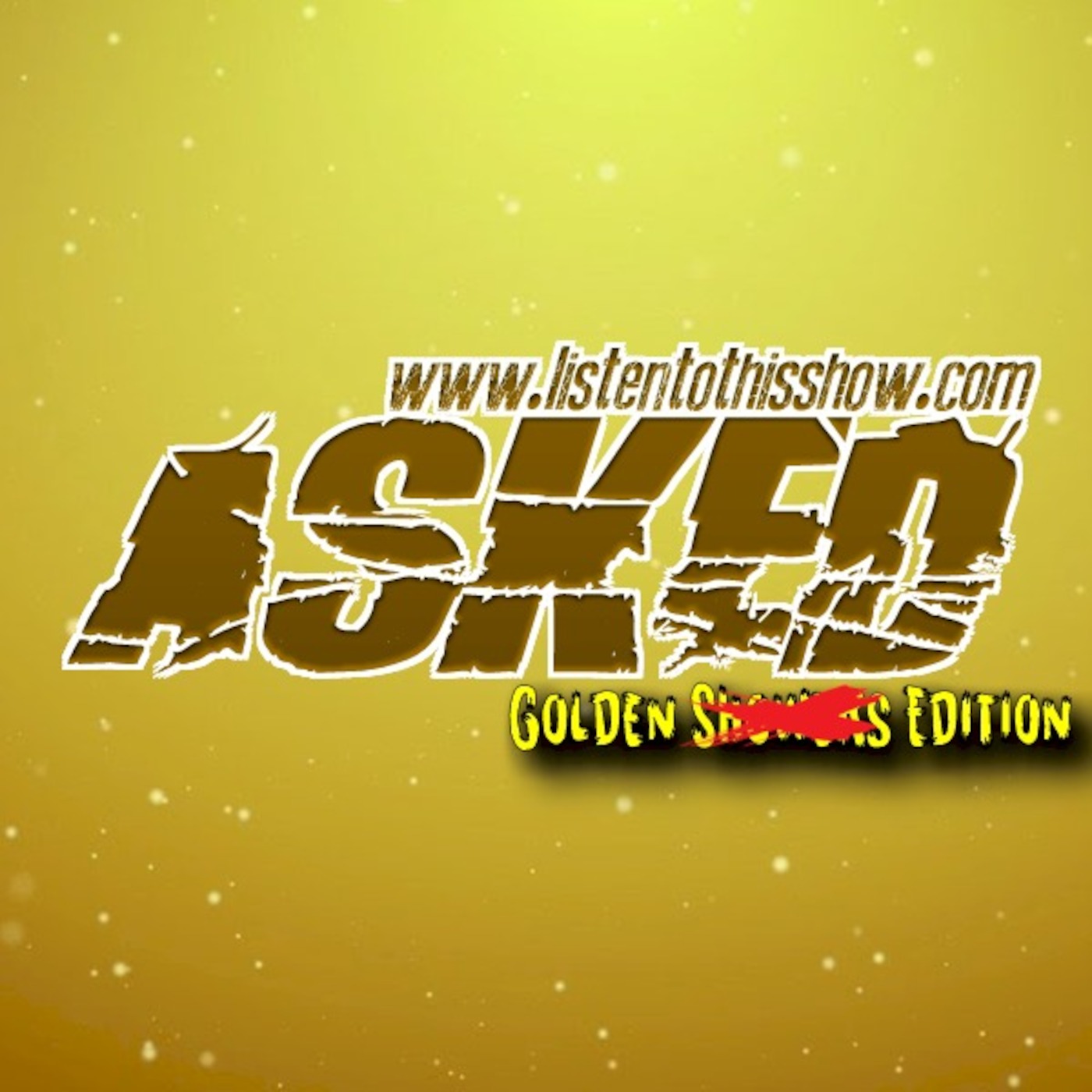 This week on Asked, hopefully nobody is too pissy as EdWood, Riv and the Crust talk about fake news, Buzzfeed's attempt to piss all over the presidency, Nazis, hate-crimes, racism in America, and the Chicago torture squad who live streamed their crime on Facebook! Should celebrities get back to entertaining people and off their soap boxes? Which female wrestler does CrankyRiv have heat with now? Also why did PharmaBro Martin Shkreli get banned from Twitter?
More From 'Asked - Listen To This Show'
1 month ago

Jon and Riv talk the Vegas shooting then move on to talk about if the social justice wave is making Marvel worse, is the forecast dark for Black Panther? And can ANYTHING be worse than Inhumans? ...

2 months ago

Riv & Jon talk about how the #TakeAKnee protests are disingenuous, Twitter's new character count, do we need a bisexual Wonder Woman? Hugh Heffner is dead; can Playboy itself be far behind...

2 months ago

Riv does a solo show so he doesn't have to feel like he's getting ripped off by paying too much for site & web hosting. Listen to Riv talk Tinder Terrors, the bisexual Wonder Woman con...

2 months ago

Riv & Jon are back with another collaboration as we discuss Mother's low box office ratings, our thoughts on Stephen King's It, are the Emmys and other award shows played out with their...

3 months ago

After several months of radio silence, Riv is back and joined by co-host of the 2 Angry Guys podcast, Jon Eric as we discuss all the crazy in the world that couldn't be ignored, whether it'...

7 months ago

Riv is back! Warning, heavy wrestling talk on this episode as Riv discusses his Wrestlemania 33 trip in Orlando. Don't worry, we'll also discuss United Airlines' recent scandal that ended up bein...

8 months ago

It's time to shake things up again, with a new co-host!!! Tune in to find out who! We'll discuss the CIA and Vault 7, whether or not we're feeling the Logan hype at the movies, is Hit...

9 months ago

This week on Asked: The RETURN of the Galaxy Note 7!!! It never ends! PewDiePie, Milo, and Internet witch hunts, Statue of Liberty gets "hacked," the ultimate safe space from Donald Trump online ...

9 months ago

This week on Asked: Kim Jong Un has his brother killed, the Grammies go political (of course), Bray Wyatt's going to Wrestlemania, Trouble Trouble Trouble Trouble Trouble in TNA paradise, transgen...

9 months ago

This week on Asked: The Super Bowl, people crying about it, Lena Dunham blaming Donald Trump for her weight loss, the new Netflix show that's sure to annoy every white person ever by calling them ...

9 months ago

It's another glorious week in Donald Trump's America! ... for Riv anyway, the other two hosts of this show still hate him! Supreme Court picks, executive orders, war with CNN, and a few crazy pers...