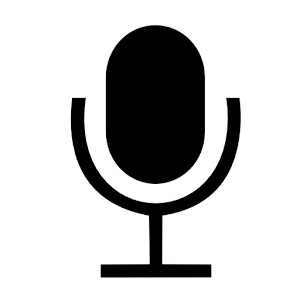 8 months ago
For the Love of Gaming Podcast 193: Dude……DUDE!
The Nintendo Switch has launched! Cory picked up a Neon Switch on launch day, and he talks about his impressions of the system and what he's looking forward to for future of the Switch. The Legend of Zelda: Breath of the Wild has finally hit store shelves, and in true 4LOG fashion, the entire crew […]
The post For the Love of Gaming Podcast 193: Dude……DUDE! appeared first on For the Love of Gaming Podcast.
More From 'For the Love of Gaming Podcast'
9 months ago

Episode 192 of the For the Love of Gaming Podcast has come and gone. Resident Evil 7 hit at the end of January to rave reviews, but the 4LOG crew was not impressed. For Honor gets a thumbs up from ...

10 months ago

January wasn't filled with many releases, so the 4LOG crew decided to play catch up with Titanfall 2, and Xenoblade Chronicles. Chris got everyone addicted to Pokemon Shuffle on mobile. The f...

11 months ago

  2016 has come to an end, which means it is time for the 4LOG crew to look back and decide what their favorite games were for 2016. Not only were there awesome games in 2016, but there were a...

11 months ago

A bonus episode for the year 2016. Final Fantasy 15 was finally released! Cory and Basher spent about 100 hours combined with it. Chris finally gets around to playing Doom, and he has a great time ...

12 months ago

The end of October and early November became shooter central. Cory and Basher have played all 3 of the big shooters. Battlefield 1, Titanfall 2, and Call of Duty: Infinite Warfare, and they both gi...

1 year ago

Game season is here! No news this month since every developer on the planet is trying to get your money by releasing their games just days apart. Gears of War 4 hit Xbox One and PC, and believe it ...

1 year ago

The holiday season is almost here, but before that crazy story of games hit, it's time to talk about all the betas for those games. Cory and Basher played the Battlefield 1 and Titanfall 2 Te...

1 year ago

Its the summer, which means video game releases are few and far between. Pokemon Go has set the world on fire, and Basher talks about how it got his friends to interact with real people. Cory picke...

2 years ago

A new Dark Souls means it's time to suffer through more fabricated difficulty. But don't tell that to the fanboys. Today it's your comments on Dark Souls much talked about easy mode. Be...

2 years ago

A few games released in March, but the one the entire 4LOG crew played is Tom Clancy's: The Division. The crew is some what divided on how they feel about The Division, but a good debate brea...