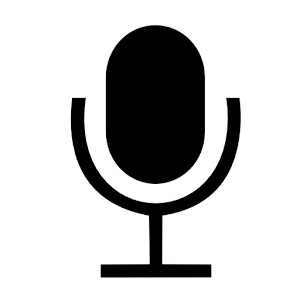 4 months ago
Corban Addison, A HARVEST OF THORNS & Heather White, COMPLICIT
Bestselling author Corban Addison discusses his gripping new novel, A HARVEST OF THORNS. It's a gripping thriller that reveals the ugly underbelly of fast fashion.
Then, Heather White talks about COMPLICIT, the film she co-produced with Lynn Zhang. It's an explosive undercover exposé about deadly hazards in China's electronics industry.
The post Corban Addison, A HARVEST OF THORNS & Heather White, COMPLICIT appeared first on Writer's Voice.
More From 'Writer's Voice with Francesca Rheannon'
2 weeks ago

Two stories about the human cost of war: Deborah Campbell tells us about A Disappearance in Damascus. Then, Melissa Fleming on A Hope More Powerful Than the Sea. The post Deborah Campbell, A DISAPP...

3 weeks ago

We talk with Marc Fasanella about the book he edited about his father, Ralph Fasanella: Images of Optimism (text by Leslie Umberger). Then, we turn to Marc Fasanella's own project, the Ecological C...

4 weeks ago

WV talks with with Wilmer Leon about his book, Politics Another Perspective: Commentary and Analysis on Race, War, Ethics and the American Political Landscape in the Age of Obama". Then, Greg Pala...

1 month ago

We talk with John Tepper Marlin about his great aunt, suffragette Inez Milholland.  He's the author of a play about  the women's suffrage movement, Take Up The Song. Then we re-play our 2007 interv...

1 month ago

When disaster strikes, will we descend into dystopia — or cooperate? We talk with Cory Doctorow about his new work of speculative fiction, Walkaway (Macmillan). It's an "optimistic disaster novel" ...

2 months ago

Alexandra Chasin talks about her book Assassin of Youth: A Kaleidoscopic History of Harry J. Anslinger's War On Drugs. Then Mason Tvert talks about his book, Marijuana Is Safer. The post Alexandra ...

2 months ago

Anthony Horowitz on Magpie Murders; the Battle to Save Net Neutrality and Summer Reading Picks. The post Anthony Horowitz, MAGPIE MURDERS, Saving Net Neutrality & Summer Reading Picks appeared ...

3 months ago

Historian Timothy Snyder talks about his book On Tyranny: Twenty Lessons from the Twentieth Century. Then, legal scholar Ryan Alford discusses his chilling study of how national security claims on ...

3 months ago

Margaret Wagner talks about America and The Great War & Richard Rubin tells us about Back Over There. The post AMERICA & WORLD WAR ONE: Margaret Wagner & Richard Rubin appeared first...

3 months ago

James Forman, Jr. talks about his groundbreaking book, Locking Up Our Own: Crime and Punishment in Black America. The post James Forman, Jr., LOCKING UP OUR OWN appeared first on Writer's Voice.

4 months ago

Thrity Umrigar talks about her new novel, Everybody's Son. Then, Marianne Lavelle on Trump's Paris pullout and the Exxon shareholder revolt. Finally, Carl Safina clip on Lazy Point. The post Thrity...