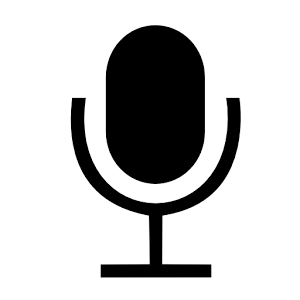 1 month ago
Corban Addison, A HARVEST OF THORNS & Heather White, COMPLICIT
Bestselling author Corban Addison discusses his gripping new novel, A HARVEST OF THORNS. It's a gripping thriller that reveals the ugly underbelly of fast fashion.
Then, Heather White talks about COMPLICIT, the film she co-produced with Lynn Zhang. It's an explosive undercover exposé about deadly hazards in China's electronics industry.
The post Corban Addison, A HARVEST OF THORNS & Heather White, COMPLICIT appeared first on Writer's Voice.
More From 'Writer's Voice with Francesca Rheannon'
1 week ago

James Forman, Jr. talks about his groundbreaking book, Locking Up Our Own: Crime and Punishment in Black America. The post James Forman, Jr., LOCKING UP OUR OWN appeared first on Writer's Voice.

3 weeks ago

Thrity Umrigar talks about her new novel, Everybody's Son. Then, Marianne Lavelle on Trump's Paris pullout and the Exxon shareholder revolt. Finally, Carl Safina clip on Lazy Point. The post Thrity...

4 weeks ago

Susan Quinn talks about her book, Eleanor and Hick & we re-air Naomi Oreskes talking about The Collapse of Western Civilization. The post Susan Quinn, ELEANOR AND HICK & Naomi Oreskes, T...

4 weeks ago

Marianne Lavelle discusses two blockbuster climate change breaking news stories: Trump's Paris pullout and Exxon's rebellious shareholders. The post Marianne Lavelle: Pulling Out of the Paris Accor...

1 month ago

Andrew Forsthoeffel talks about his book, Walking To Listen and we re-air an edited version of our 2014 interview with Rob Okun about his book Voice Male. The post Andrew Forsthoefel WALKING TO LIS...

2 months ago

Peter Moskowitz discusses his book, How to Kill a City. Then Steve Stollman talks about his pop-up exhibit on East Houston Street in New York, The Mulberry Street Gang. The post Peter Moskowitz, HO...

2 months ago

Melissa Febos talks about her acclaimed new memoir, Abandon Me. Then we talk with Los Angeles Times business journalist Michael Hiltzick and Nancy Altman of Social Security Works about Trump's atta...

2 months ago

Ellen Meeropol talks about her new novel, Kinship of Clover. Then filmmaker Dan Natale discusses his documentary about sea level rise, Bad Tidings. The post Ellen Meeropol, KINSHIP OF CLOVER &...

2 months ago

We talk with science journalist Florence Williams about her book The Nature Fix and with Sarah Williams Goldhagen about her book, Welcome To Your World. The post Florence Williams, THE NATURE FIX &...

2 months ago

Amy Sutherland talks about her book Rescuing Penny Jane: One Shelter Volunteer, Countless Dogs, and the Quest to Find Them All Homes. And Sarah Ellis discusses The Trainable Cat. The post Amy Suthe...