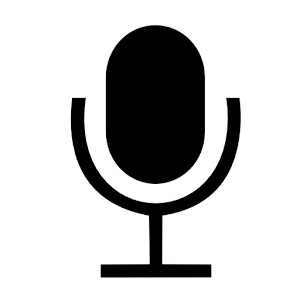 2 years ago
Sew & Tell: Week of 11/06/15
It's (almost) spring!! While we are technically still one week out according to the calendar, the snow has started to thaw, grass is showing, and the sun is shining, so we here at BTR are celebrating! And what better way to ring in the spring than with some beautiful, beachy fashion? Brooke Goldman launched her lineDISTRICT Collection three years ago, and in that short time, her label has grown to be synonymous with flirtatious, fashion-forward styles that are incredibly versatile. It's no wonder that Blake Lively is counted amongst Brooke's fan base - Brooke's designs offer effortless elegance. On today's show, Brooke will talk about discovering her fashion path while majoring in anthropology, the insights she gained while working in buying and merchandising that helped her build a successful brand, the DISTRICT aesthetic, her textile-driven creative process, and more.
More From 'Sew & Tell on BTR'
2 years ago

This week on Sew & Tell, I'm joined by Taylor Johnston, a horticulturist at the Isabella Stewart Gardner Museum in Boston who, dissatisfied by the lack of stylish, durable workwear available for wo...

2 years ago

Join me this week for a conversation with Jenny Wu, an architect with Oyler Wu Collaborative and designer behind a new line of jewelry called LACE. Jenny's beautifully intricate necklaces, earrings...

2 years ago

Between NYFW and last Sunday's Oscars, the fashion world has been saturated with glamour over the last couple weeks - but nothing compares with the mind-bogglingly intricate work of Minnesota-based...

2 years ago

What if you could wear your favorite yoga pants to work, and still look beautifully polished, professional, and commanding? That's exactly what Lisa Sun, founder and CEO of Project Gravitas, has se...

2 years ago

It's Pop Week here on BTR, and who better to feature on today's show than Leesa Evans, stylist and costume designer behind such pop culture comedy classics as Bridesmaids, Forgetting Sarah Marshall...

2 years ago

Stressed about style? This week's guest is here to help! George Brescia is a celebrity stylist, red carpet critic, media fashion expert, and author of the recently published Change Your Clothes, Ch...

2 years ago

On this week's show, I'm joined by model Rebekah Marine, who walked in last weekend's FTL Moda show during NYFW. Known as the "Bionic Model," Rebekah was born without a right forearm. Now equipped ...

2 years ago

For BTR's Open Week, Sew & Tell goes meta! I had the great opportunity to speak with Rob Sanchez and Pavan Bahl, two-thirds of the dynamic host trio behind Fashion Is Your Business, a great new pod...

2 years ago

It's Surface Week on BTR, and fashion celebrates surface with print and pattern. On today's show, I'm joined by dynamic entrepreneur Jesse Finkelstein who, along with his sister Meredith, is behind...